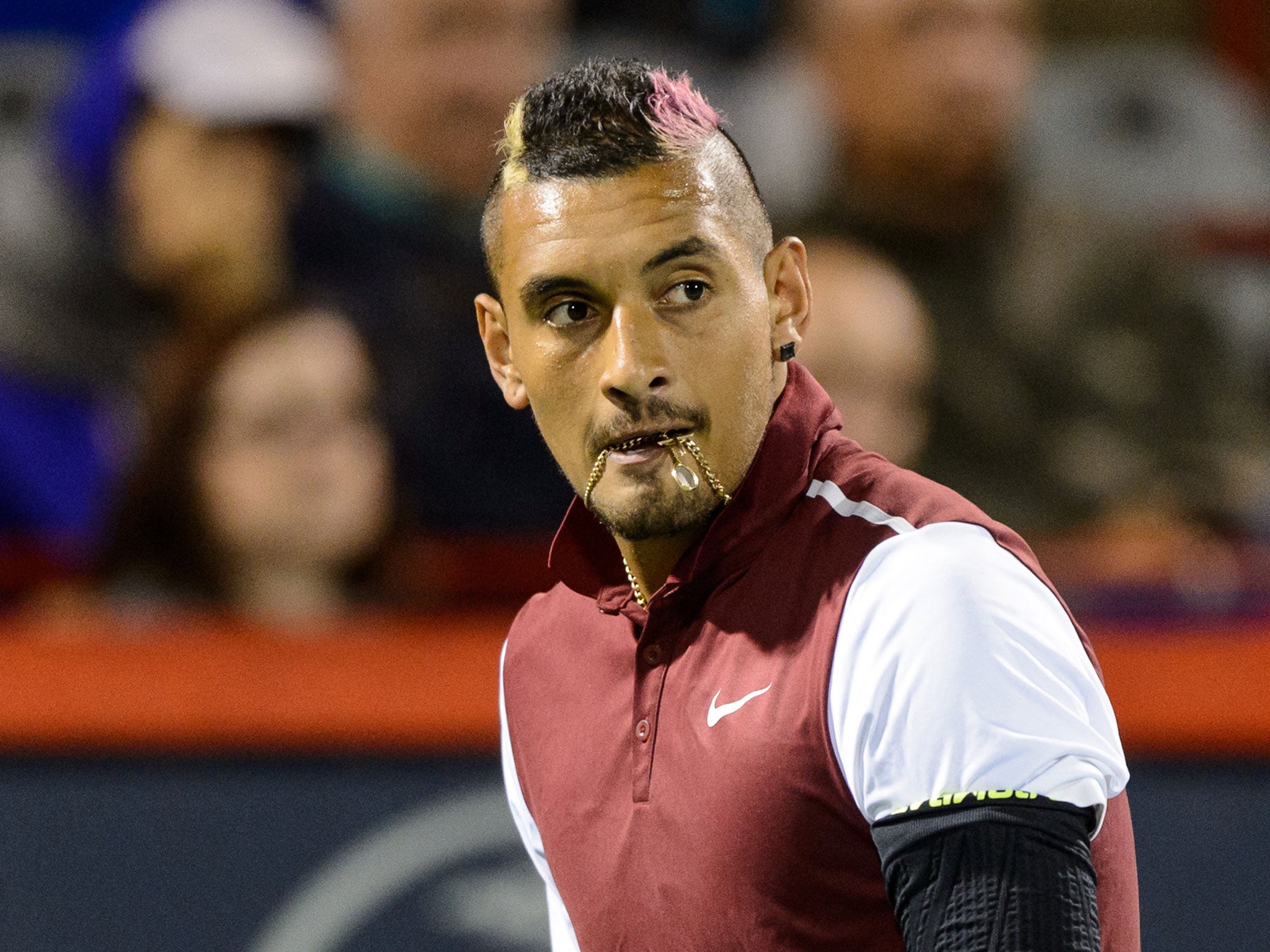 March 31, 2017.  Under the Thursday night lights of the Miami Open, two of the most promising youths of tennis face off for the second time in weeks. If their first meeting in Indian Wells was compared to a simple handshake, then this one should be known as the proper introduction. Hotly anticipated, both players fired ruthless barrages of groundstrokes, each one oozing in the variety and talent these two brought to the court. Their drive and stamina were nothing short of unforgiving, each player showing little signs of fatigue. In the end, Nick Kyrgios prevailed over Alexander Zverev 6-4, 6-7(9), 6-3. Both have been called future #1's, and it's a indisputable fact that these two are beyond talented. Yet what separates them and draws them together to be some of the most promising NextGen players?
Physically, both players can be quite similar on the court. Zverev's seemingly unbreakable stamina is an ode to his (presumable) intense off court training, but that doesn't slander Kyrgios's stamina in any way. Perhaps Kyrgios's stamina raised questions in the past, but it raises eyebrows in the current. They both dominate the baseline with ease, switching between defense and offense like flicking a switch. They both are capable of returning out of reach balls – effectively. Their groundstrokes effortlessly glide off their racquets, whether it's their dangerous backhands or insatiable forehands, they both manage to create superb winners from each wing. Kyrgios's serve isn't only fun to watch, but it's also extremely effective. When tennis analyst and coach Craig O'Shannessy conducted an analysis of players serving statistics since 1991, Kyrgios's serve ranked number 5 on the all time list, ahead of Sampras, Federer and Ivanišević (at least statistically). Even if Zverev's serve statistics pale in comparison to that, it still doesn't undermine his 120 MPH second serve. When it comes to net, Zverev is precise and Kyrgios, well Kyrgios's tweener volley should be enough evidence.
Mentally, Zverev has always been in the right place and Kyrgios has been on the right track recently. Zverev has had his past hiccups with chair umpires and breaking racquets in the past, but quite frankly that seems to be on almost every top players résumé. His nerves are simply made of steel, whether it's his match against Nadal in the Australian Open, against Stan in Miami, or against Djokovic in Italy, his mind always seems to be in right place mentally when he needs it to be. It's hard to ignore Kyrgios's on court outbursts of the past (as they were as much of a part of his game as his backhand was), but he seems to be maturing into a sportsmanlike and more patient player. This is a huge improvement, as his lack of on court maturity is what allowed him to waste much of his talent early on in his career.
When it comes to court play, Zverev gives off the feel that he is much more calculated than Kyrgios, as Kyrgios gives off the vibe that he's making points up as he goes. Whether it's a reckless tweener on match point or any other attempt at a highlight reel, he always seems ready to put up a flamboyant front at any cost. Luckily, his recent maturity have seen him stray away from this path, albeit slowly, and instead towards a more serious front.
If everything goes to plan, these two players have very bright futures and careers in front of them. It's not impossible to imagine these two (and other next gen players) battling for both grand slams and the coveted #1 ranking in the near future. Zverev has already attained a Masters 1000 title against Novak Djokovic in Italy, something Kyrgios has yet to do. Kyrgios consistently challenges top players and gives them a solid run for their money. However, Kyrgios's game also seems injury prone, something that can negatively affect him in the future. But at the end of the day the bottom line is both players are starting to live up to their full potential and are charging into the nextgen head first. Here's to the future of tennis!